Last week a friend invited me out for lunch. She wanted to talk about her experience of living two years in France. We have known each other for only a couple of months, but she was very open and honest with me.
She told me that one of the hardest things for her was filling in the lonely days. It broke my heart to hear how she kept trying but didn´t manage to develop enough satisfying relationships within her two-year stay.
Although I feel comfortable with my social life at the moment, I can relate so much to her attempts of building up a new social network and the feeling of social exclusion that is often experienced by expatriates.
Her story triggered some reflections on my own lonely period: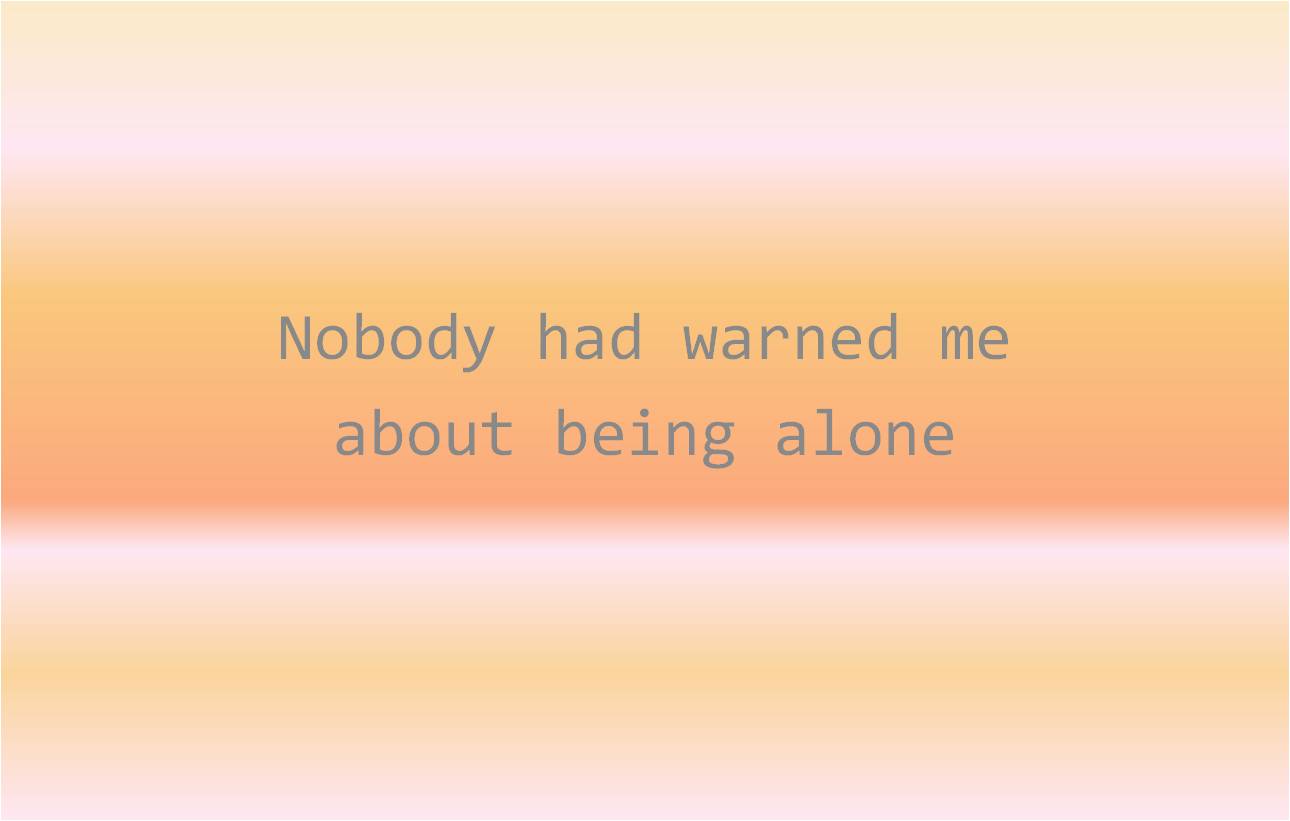 One Long Lonely Period
Although I live in a country full of warmhearted Latino´s, I experienced lonely feelings for about one year. Meeting new people was easy, but I was having trouble developing those contacts into real friendships. At a certain point I even decided that I was simply not good at making new friends. That thought had crossed my mind in the past, so I thought this was the confirmation of the ultimate test.
I spent way too many days helplessly at home. Waiting for a miracle to happen, I suppose. Instead of being hard on myself and kicking me out of the house, I let myself comfortably drowning in self-pity. I asked myself a hundred of times what was wrong with me: I knew exactly what the problem was, but I did the exact opposite of overcoming it. I began to isolate myself deliberately…
Social dysfunction was threatening me but I wasn´t able to really do something against it. I felt that despair ruled my state of mind. I was blaming myself for not being prepared for this and for not fitting in as easily as I had hoped for. As a result, I suffered from self-depreciation and a lack of confidence. It took me a while though to figure out how deeply this all was affecting me.
Unfulfilled Social Needs
Jan was of great support for me during this time. He was the only one who I could talk to and I surely appreciated his attempts of understanding my complex thoughts and emotions. I doubt I would have managed without him.
I learned how the level at which people can tolerate loneliness differs tremendously: Some people need to be surrounded by others all the time while other people feel totally happy spending time alone for a while. I had obviously reached my limits and my personal social needs were far from fulfilled.
From Isolated to Integrated – 5 Steps
Slowly I came to realize that nothing was wrong with me and that I had to start approaching this matter constructively to avoid long term consequences. My goal was fulfilling my social needs by reducing isolation, increasing social interaction and engagement and simultaneously restoring my self-esteem.
The following 5 actions were the ones that helped me the most. I hope that if you recognize the above described situation, my experience may help you along the way into the right direction.
Step 1 – Getting out
The first step is getting out of your house and interacting with people. In the beginning it doesn´t really matter who you talk to or for how long; anything is better than staying isolated at home. Also when you don´t feel like talking, do it anyway. Force yourself, try to smile and show some interest.
Step 2 – Contemplating Your Social Needs
The next step involves your specific needs. Do you need groups of people or individual friendships? Colleagues or occasional coffee meetings? Locals or fellow expatriates? Investigate your desire for superficial contact and deeper friendships. The answers will help you decide where to start looking.
Step 3 – Developing New Social Skills
In your new environment social interactions may work differently than what you are used to. It will be a lot easier to establish successful relationships when you add some cultural fine-tuning to your regular social skills. So read about the differences, observe the locals, and copy their behavior.
Step 4 – Coping with Cultural Bias
Cultural bias will play an important role in your search for friends. Instead of judging the people you´re meeting, I suggest trying to understand them. You can ask why they do it that way and explain why that´s not normal for you. And above all, try to stay lighthearted towards intercultural collisions.
Step 5 – Reaching Out for Someone
In the era we´re living in, where social media have made people more connected with each other than ever, loneliness is kind of a taboo. I can assure you, however, that opening up to someone you trust can be a really big relief. Seek out for help; you´ve got nothing to be ashamed of.
Step 6 – Enjoying Time Alone
Beating loneliness takes some time and feeling comfortable among new groups of people doesn´t happen overnight. I therefore recommend working simultaneously on getting back your self-esteem: Start liking yourself again and learn to enjoy your own company while working on the first 5 steps.
Empower Yourself
My friend moved back to Mexico after her two-year stay. It took her about one more year to repatriate well. Before she knew it, she was three years further along in her life and with a lot of extra emotional baggage. She said moving back was the right thing to do.
She astonished me by saying that she didn´t regret her stay in France and that she would even consider moving abroad again. I admire her strong desire for an international lifestyle. I´m sure that next time she will be better prepared and ready to make her life abroad a success.
We talked about our learning and concluded our conversation with the words that we both are happy with the choices we´ve made. We both feel that we´ve grown as human beings; we gained strength, courage and confidence. I hope you´ll also be able to finish with loneliness – no matter how.
How do you deal with lonely feelings abroad?
Do you have any tips to overcome or avoid them?