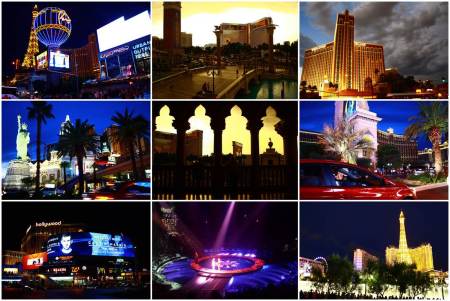 Truly one of a kind this superlative 24/7 city. Last month we crossed the Mexican border in search of something totally different. Without a doubt Las Vegas lived up to this expectation!
Three commonly asked questions:
Q: Did you gamble?
A: Nope.
Q: Did you dance on tables?
A: Nope.
Q: Did you get married?
A: Nope.
Even without these things we had an awesome time in Vegas 😉
We lost quite some time finding out about what, when and where to do. To save you that time I made a list for Vegas first-timers.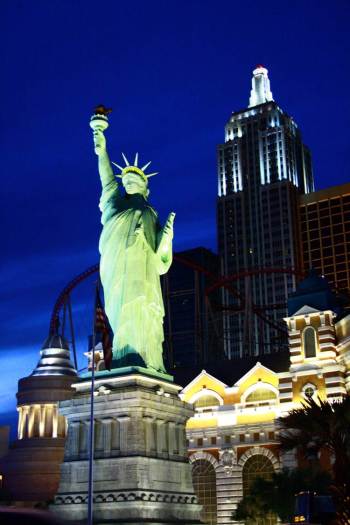 1. The Strip is all there is
Las Vegas Boulevard, also called the Strip, is the street with the big hotels and casinos, the one you know of the movies. It´s THE place to be. Unless you have time to visit downtown Las Vegas you shouldn´t worry too much about leaving the 7km Boulevard because here is where all the highlights are concentrated.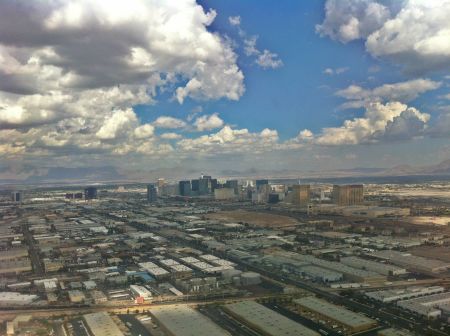 2. Everything is huge
Although the number of streets of interest is limited, the amount of excercice you get by strolling around the hotels and casinos is considerable. The hotels are huge and so are the distances between them. Our hotel was situated only one block away from the Strip and we considered it too far to walk in the desert heat. Wear comfortable shoes and choose another type of transportation for longer distances.
Ways to Get Around in Las Vegas: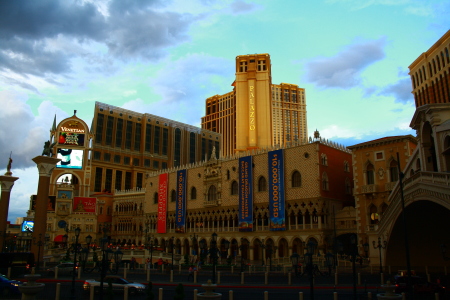 3. The hotels are the biggest attractions
Also quite unusual, the places where you stay are the sights of your trip.  Las Vegas offers 14 of the 20 largest hotels aka mega resorts in the world. They are all freely accessible and offer entertainment enough for a couple of days.
Must See Las Vegas Hotels:
The Venetian
Bellagio
Caesars Palace
Wynn and Encore
The Palazzo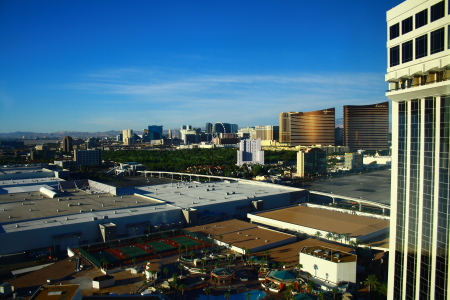 4. There are plently of free attractions
You can spend a lot of money on attractions such as the New York-New York Rollercoaster, Shark Reef Aquarium or Stratosphere Tower, but you don´t neccesarily have to give in to the Las Vegas cash flow. There are lots of free attractions for an affordable and fun stay.
Best Free Things to do in Las Vegas:
Bellagio´s dancing fountains
Mirage´s erupting volcano
Circus Acts at Circus Circus
Ethel's Chocolates Factory Tour
Fremont Street Experience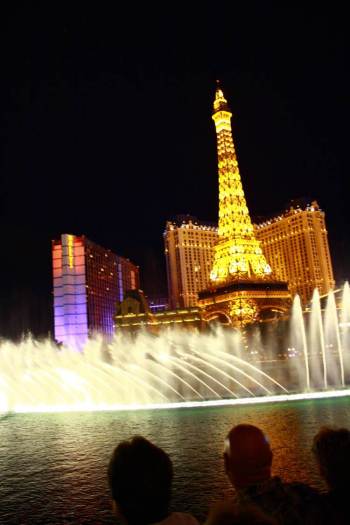 5. Vegas Pool Parties are the bomb
Las Vegas nightlife is good, but Las Vegas daylife is even better. Save some energy for one of the better pool parties where locals and tourists have their way. We checked out the Wet Republic Pool Party at the MGM Grand Hotel, the best in town they told us. We like to think it was 😉 Expect a laid back atmostphere in a dayclub pool with electronic dance music, if you´re lucky, hosted by one of MGM Grand´s resident DJ's Steve Aoki, Tiesto, Calvin Harris, Hardwell, etc.
Complete list of Las Vegas pool parties.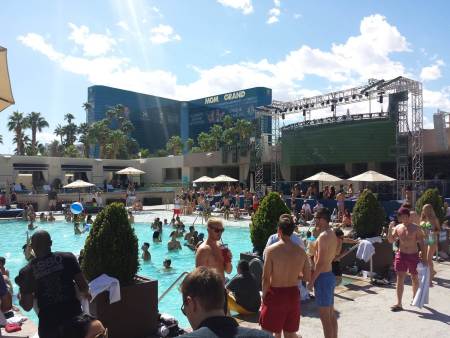 6. Smart visitors get show discounts
There are various options to get discounts for spectacular shows on the Strip. If you didn´t get any on beforehand pass by a Tix4Tonight booth for same day discounts. The most centrical booth is situated in front of the Casino Royale hotel. Make sure to get there early because discount tickets are limited.
Sources to Get Discounts Online: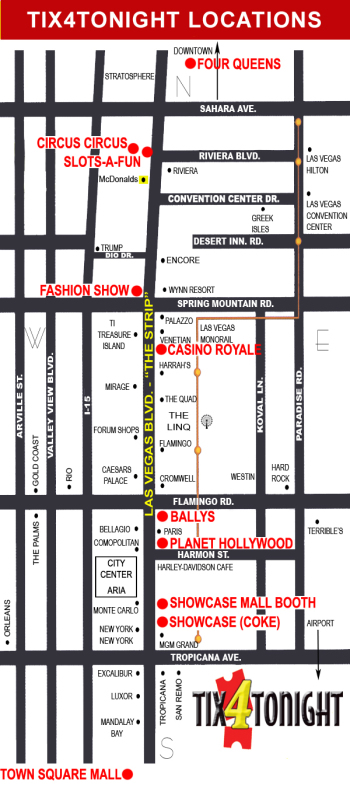 7. "Le Rêve" is the new "O"
Cirque de Soleil´s "O" is said to be the best Las Vegas show for a long time. A stunning act with acrobats and dancers performing in the midst of a spectacular aquatic scenery. It receives, however, serious competition of Le Rêve / The Dream. As awesome but quite a bit cheaper in a beautiful intimate theater with exclusively close-up-view seats in the Wynn Hotel. Apparently O is more acrobatic whereas Le Rêve tends to be more artistic. I haven´t seen O but I assure you Le Rêve won´t dissapoint you.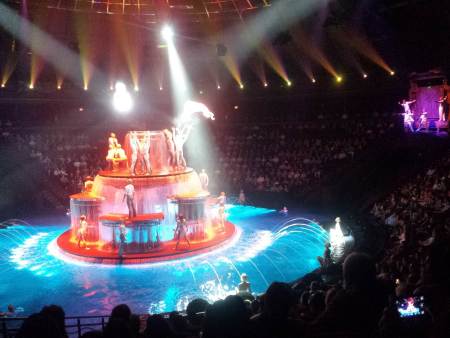 8. Outlet shopping to the max
Outlet shopping is another popular activity. It´s a welcome change from the hotel and casino overload. Las Vegas counts with two outlet centers. One north and one south of the Strip with quite impressive savings all year round. Both are very similar with basically the same brands. Shopping hours: Mon – Sat: 9am-9pm, Sun: 9am-8pm.
How to get there: Premium Outlet North
How to get there: Premium Outlet South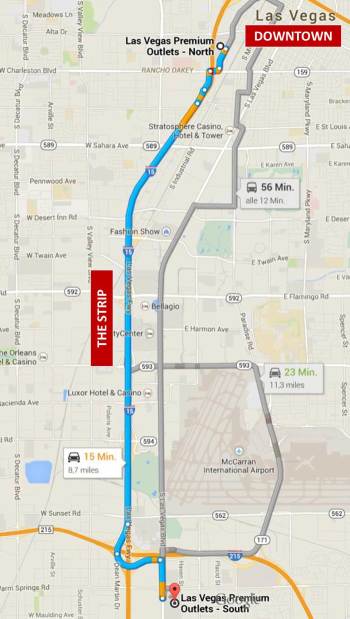 9. Over the top breakfast buffets are totally worth it

One of the better ways to spend your money in Vegas, in my opinion, are the famous Las Vegas buffets. Almost every hotel offers for the cost of aprox. 50 dollar a tremendous amount of delicious food and beverages. Totally worth it
Some of the Best Buffets:
Bacchanal Buffet at Caesar´s Palace
Wicked Spoon Buffet at The Cosmopolitan
Wynn Buffet at the Wynn Hotel
Bistro Buffet at the Palms
Bayside Buffet at Mandalay Bay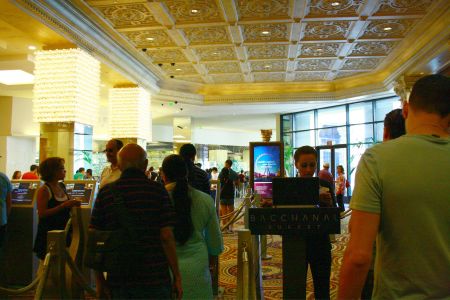 10. The Casino´s love gambling newbies

No matter the hour in Vegas you will always find people at the casino sluts or black jack tables. As a newcomer you´re probably eager to have a taste of the Las Vegas casino lifestyle. If you´re new to gambling you may want to check out the free gaming lessons that many casino´s offer. Confused and/or intimidated guests are recommended to start at casino´s with cheaper rates.
Las Vegas Casino´s with Lower Rates for Starters:
Slots-A-Fun Casino next to Circus Circus
Binion's at Fremont Street, Downtown
Four Queens at Fremont Street, Downtown
El Cortez at Fremont Street, Downtown
Also good to know: Vegas casinos serve free drinks to all gamblers. Just remember to tip your waitress a dollar a drink.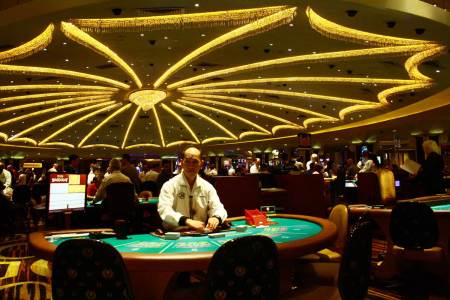 11. Behave according Las Vegas clothing etiquette
Gotcha! There is no clothing etiquette in Las Vegas, on the contrary… Although the city prefers to indulge its visitors in extreme wealth and luxury, you shouldn´t worry about what to wear. Anything you wear in between chic, touristy and transgender, should be perfectly fine 😉 Only the night clubs manage the typical nice-shoes-no-flipflops regulation.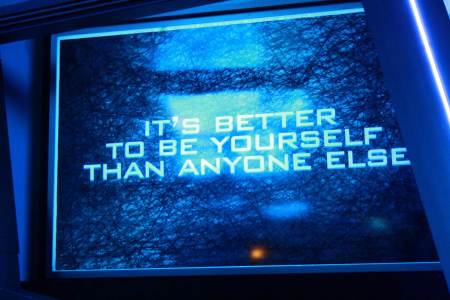 12. If you want to or not, Vegas gets you overwhelmed
The combination of intense wealth immersion, the wide variety of people and the 24/7 party and casino policy give Las Vegas the overwhelming character what it´s famous for. Las Vegas is truly crazy, a city like no other I have ever seen before. Bring good money if you want to be part of the craziness or enjoy this real life show from the side. Both options are fun. Your choice!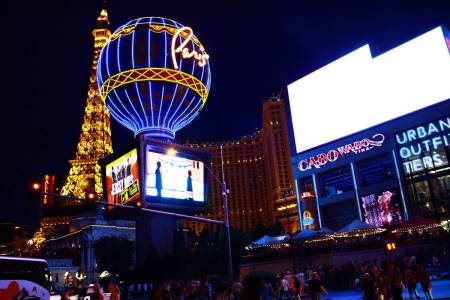 Enjoy the ride!
Have you been to Las Vegas and do you have more tips for first-time visitors?
Feel free to share!