Some people are more attached to food from home than others. If you would ask Jan what he misses most about Germany his answer would be turkish Döner Kebab and greek Gyros, ha!
No matter how much or little you like your own culture´s cuisine, it´s quite some work to rebuild new food habits in a foreign country. A country with different eating costums, food distribution, spices and ingredients, product brands and quality standards, etc.
It´s really no wonder that expats start losing and gaining weight on and off in the beginning of their stay. Relocating abroad itself is a stressful event and it takes time to establish new food and excercice habits.

In our first year of living in Mexico I started an ungoing Food Project just for the two of us. The main objective was developing a new balanced diet with old and new ingredients. Nourishing, tasty and efficient were three key factors, not to forget stomach-proof 😉 Every meal that didn´t meet those requirements, didn´t make it to the big pile of Jan & Marleen proofed recipes. It resulted in an interesting mixture of high quality recipes of various cuisines.
Two challenges in this endeavour (besides the doubtful food & water security I discussed earlier):
2# New Ways of Grocery Shopping
3# From-Scratch Cooking & Baking

Adapting Your Food & Cook Habits When Living Abroad
For many people getting to know local food abroad is a big highlight of their travels. But how do you set up new cooking and eating habits when you relocate to a foreign country and actually live there? A couple of things that may help you in this journey: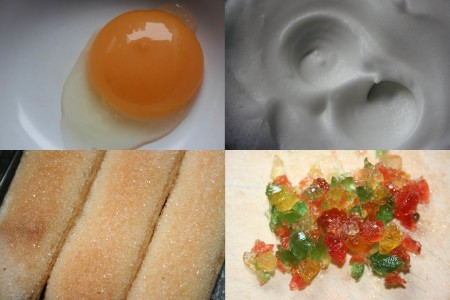 2# New Ways of Grocery Shopping
What Do I Buy Where?
First things first. Go explore your enviroment and get an overview of where you can buy what. It involves getting around the neighbourhood, finding out the fastes way to get there and the best hour to go there. There may not be supermarkets instead you need to shop at a succession of small stores, each specializing in certain products. Decide for yourself how many stores you´re willing to visit on a weekly basis and compare prices.
Branding & Product Quality Research
Different stores, new  ingredients and unkown brands. It´s quite likely you have no clue what to buy. Price isn´t always a good indicator. Besides it would a pity to always buy the most expensive "just to be sure". I sometimes asked random people in the supermarket about their brand recommendations but the key is trying yourself. Take a couple of weeks to identify your favourite stores and try the local brands to test quality and taste.
Navigating a Grocery Store in a Foreign Language
Getting fit in food & cook vocabulary comes in handy while grocery shopping. You can´t keep on pointing what you need if you will be around for a longer time. Carry a small notebook to write down words you come across that you don´t know yet. Food vocabulary is crucial if you have allergies or diabetes and need to read the product labels. In that case ask your language teacher to spend a whole lesson on food vocab.
Subsitutes for Home-Sweet-Home Foods
Eventually food will be among the things you will miss about your home country. Investigate the area for specialist stores and delicatessen stores. If you´re lucky you may find local substitutes providing that taste of home you crave for. These may require some experimentation but give them a chance. Food is important factor to make yourself feel at home whick makes it worth the emotional investment of visiting the specialized stores every now and then.
Anything that isn´t Available
If you don´t have the opportunity to fly home on a regular basis, find alternative ways to get your favorite sweets, salts and spices. Online shopping, package mailing and don´t forget to send your shopping list to upcoming visitors. It becomes all part of your New Way of Grocery Shopping. Plan ahead so you don´t have to run out for a longer period of time.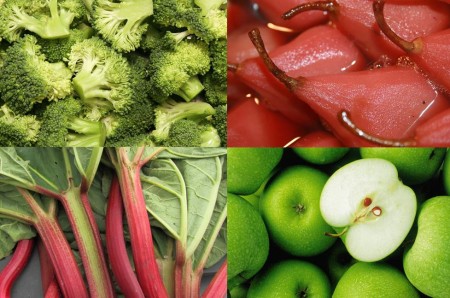 3# From-Scratch Cooking & Baking
The Cooking Transition
I learned a lot of from-scratch cookery due to the absense of the Western convenience of prepared products. At first I thought it was super annoying that hardly any healthy prepared foods were available. I had to make everything myself. I was missing the comforts of Dutch supermarkets with lots of prepackaged and convenience foods. I thought it was time-consuming, exhausting and unnecessary. Our Food Project changed my complete outlook on cooking. I began experimenting with whole foods making my own soups, sauces and spice-mixes. The key: good recipe research and practice, practice, practice!
Get Your Family Recipes
If you are living abroad or moving abroad and still want to eat like you did at home, you will need from scratch recipes. Together with my mother and sister we bundled mum´s best recipes into a book. While my mum made sure to digitalize the selected recipes, my sister and I divided the work of photographing, spell-checking and lay-outing. The result: a beautiful big book with the best recipes of our family. As a practical souvenir it circulates among the three generations and it helped me to cook my family recipes from-scratch.
This long-distance project was easily done with Photobox. Photobox offers online photo-book software making it possible for various persons to work from different computers anywhere in the world.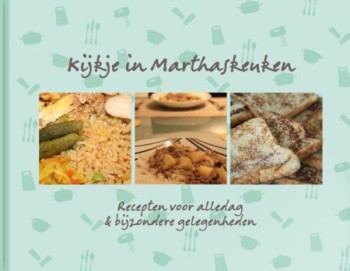 Cooking Away with New Ingredients
Except for menudo stomach soup or chicharrón pork skin, I absolutely love the Mexican kitchen. I wanted to learn myself so I asked a couple of friends to help me out with making chilaquiles, enchiladas, ceviche, oaxacan mole, chile relleno, flan de cajeta, etc. I don´t eat Mexican food on a daily basis though. The Mexican kitchen is quite greasy, meat and cheese oriented, and very low on vegetables. In the end it was a good way to try new local ingredients, getting to know new cuts of meat while simultaneously learning the limits of my stomach…
You´ll be cooking in this new environment, try what it has to offer and you probably end up discovering new interesting ingredients to add to your cooking repertoire!
A Recipe System That Works for You
Good from-scratch meals are based on detailed recipes and you need a system that works to save your recipes all together. I felt very unorganized having recipes all over the place in books and magazines, digitalized and written down. I have been using the Paprika Recipe Manager for quite a while now. It has everything I was looking for: cloud sincronization, web importing, smart grocery list making and more handy functions. Check it out, I highly recommend it.
Getting to Appreciate the Advantages of From-Scratch Cooking
From-scratch cooking really isn´t that hard and while I´m writing this I can think of only one disadvantage: time. It takes considerably more time. In general I find that it almost always pays off to spend a bit more time in the kitchen though. It´s healthier, tastier, cheaper and a lot more rewarding! Whereas I never cared much about the quality of my self-made food nowadays I take pride from a good from-scratch-made meal.
"You better enjoy anything you do on a daily basis."
It became my cooking phylosophy.
And when you know the food is tasty, how can the cooking not be enjoyable!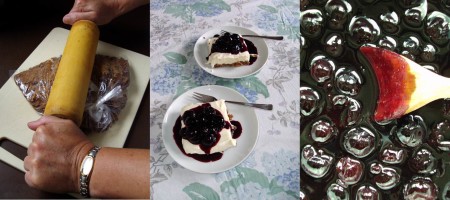 To a Healthier & Happier Way of Life
Taking good care of yourself in terms of sports and nutrition are essential for a happy life (abroad) and form therefore part of my Expat Happiness Action Plan.
Now that I have become accustomed to making my own meals from scratch, I feel I can adequately feed myself. This stable nutrition situation was definitely one of the factors that helped us establish new balance in our new life.
What about you, do you take this chance to really learn how to cook from scratch?