Like travelling, living abroad puts things into perspective.
The act of leaving every certainty behind leaves us completely vulnerable and alone. Daily worries that ruled our life only a while ago, are suddenly completely insignificant. The world is ready to teach us its lessons and there is no chance to cheat. Getting rid of rooted prejudices and aligning our beliefs are only two of its required classes.
Who won´t adjust, will break and return with a bit more self-knowledge and a bad experience.
If you´re open to get detached from familiar backgrounds, you´ll have to throw out redundant baggage. What´s left over is you, with your new companions and many impressions and experiences. Each one is unique, sometimes shocking sometimes enlightening, but most of all thought-provoking. It brings you closer to your core.
Living abroad is the perfect way to test your limits, expand your knowledge and enrich your life.
Celebrating Life & You
When I was 18 years old I traveled through Australia and I got in touch with Aboriginal spirituality. One of the beliefs that fascinated me was their approach of celebrating birthdays:
Aboriginals believe one´s birthday shouldn´t be celebrated just because of turning one year older, one should only celebrate one´s birthday when personal growth has taken place. Aboriginals have to announce that they have grown in order to receive a celebration of progress.
I´ve got two more months left till my 26th birthday, but this year I´ll be definitely celebrating
Let´s have a look at some of the life lessons you can expect when moving abroad. Here is a brainstormed list:
Subject 1 – Culture & Integration
There is nothing you have learned in your own country that is incontestable
While being forced to question your own beliefs and values, some become even stronger
Understanding the psychological changes you´re going through, is half the work
Being ignorant of much of what is going on around you, is sometimes kind of a relief
Feeling at ease anywhere but belonging nowhere is what many of us cope with
Becoming more worldly minded but having trouble to hold on your own value system
Subject 2 – Language & Relationships
Speaking the language can make the difference between expatriate success and failure
The intensive action of moving together can turn your relationship or marriage into a fairy tale
We all experience loneliness to some extend – deal with it
All over the world there are people excited to get to know you
People are more alike than you may think
You are your most important relationship
Subject 3 – Happiness & Joy
The more you learn about happiness, the easier it gets
Frustration comes easily, for happiness we have to make an effort
Happiness is largely independent from our surroundings
Your tomorrow depends entirely on what you do with today
Your thoughts determine your feelings
Perfect is the enemy of the good
Subject 4 – Spirituality
The moment is all there is
The destination is just a tiny slice of the journey
You can do anything you want in this world, but not everything
A lifetime isn´t very long – don´t wait, do it now
Possessions own you
I have a lot left to learn
Subject 5 – Paradoxes of Life
Inner peace requires effort
Time moves at a slower pace when you pay attention to it
When taking the risk to fail, you create the chance to succeed
No matter what your circumstances are, you can always imagine something better
Making money abroad is harder than expected, but living with less is a lot easier
Most of the important life lessons can never be written down, but most be experienced
Finding Far More Than One Seeks
I had no idea so many life lessons were waiting for me overseas. I only knew: We either make our dream come true or we return; determined to try again or healed forever. I eventually found an ocean full of lessons. Living detached from everything so carefully constructed by my ancestors and being able to take care of myself on unfamiliar territory became very inspirational. If you´re about to take the step to relocate abroad, be ready for life´s lessons.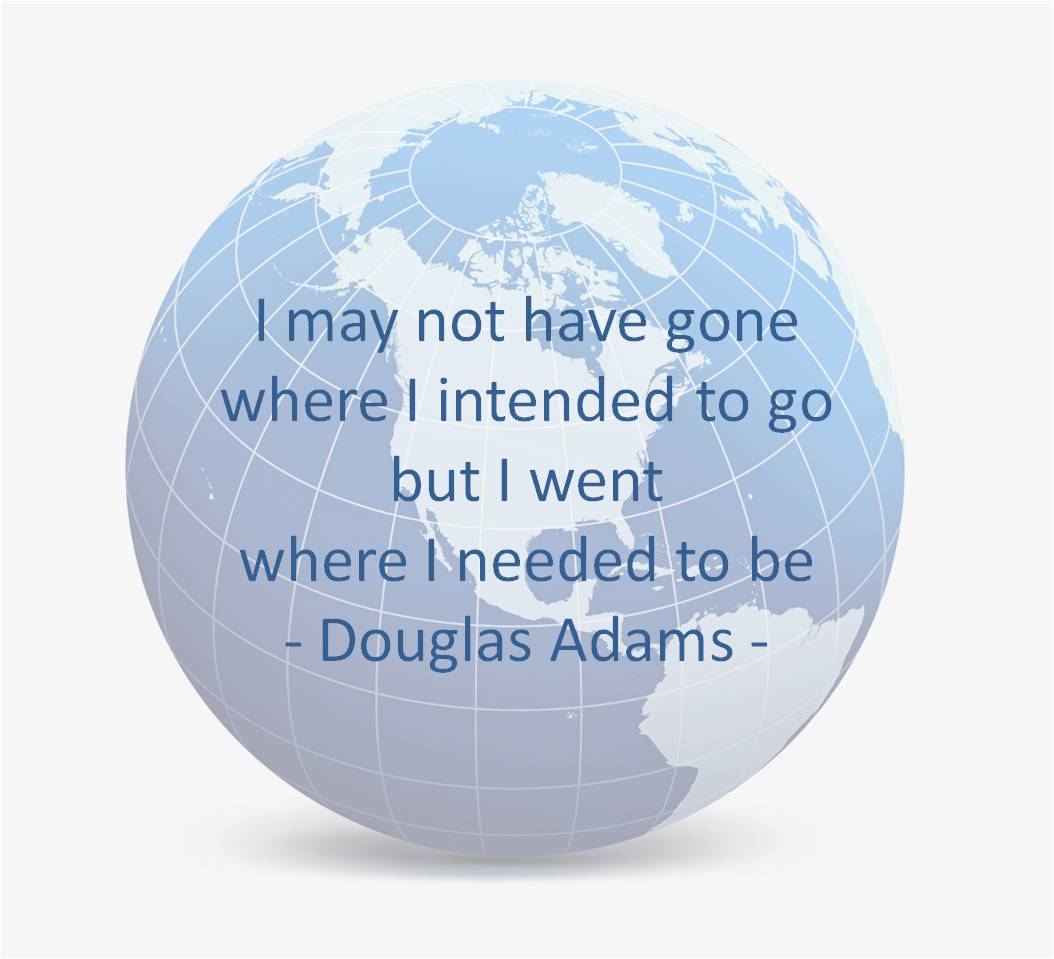 Which life lessons has the world taught you so far?