It is a big decision you´re about to take; one that involves more than weighing pros and cons between your country and another one. It is a process of inner research about you and your future, your relationship and your family, your dreams and your ambitions. It is quite impressive how considering moving abroad already puts your life upside down.
For this week's post I tried to recall how we experienced the process of decision-making. I remember very well that Jan and I went through different processes: He was very decisive from the beginning on, whereas I have been procrastinating for months. I was for instance worried about the reactions of my family whereas Jan was more than ready to take its chances in the Mexican market.
My decision-process was very emotional, his was rather rational. Later on I learned that this is a common difference between men and women relocating abroad together. Fortunately, we wanted the same thing in the end; I just needed to get to the deciding point at my own pace. It was good that he took the lead though: I think I would have never been really ready…
Fear of the Unknown
There was another important reason why I hesitated so much: it was my fear of the unknown. There were just so many things unsure: Where will we live? Where will I work and with whom? Will I have to cope with homesickness? Will I be lonely? What if I don´t manage to learn the language well? What if the business doesn´t make profit soon enough? I had many questions, but no answers.
You could say that my fear was caused by a shortage of knowledge. Subconsciously I knew that the right way to resolve this problem was by gathering knowledge about the unknown that caused the fear. In other words: I just had to do this, the answers would follow and my fears would drain away. And that´s exactly how it went.
It´s true that life abroad isn´t for everyone. But if you never try, you´ll never know if it´s for you or not. It´s ok to be scared but I think it´s essential to not let fear influence you too much to not even take the decision to try.
Decide that you want it more than you are afraid of it
– Bill Cosby
Collecting Courage
After we had taken our decision, excitement alternated fear for a while: One day I would be totally convinced and full of excitement about new possibilites coming up, while the other day I would be worrying again about anything that could go wrong. I was now brave enough to go for it, but I still had many concerns.
How come I had the courage to move after all? I think it was because we had a realistic and personalized plan. And I had faith in our plan. We liked the country we would move to, we liked its people and their language, and we would prioritize earning a stable income. From there on we would see how much we liked it to stay longer.
Another key factor: We never left with the intention to never come back again.
Moreover, we agreed on going through whatever would happen together; no matter if that would involve staying or returning. This step had to be good for the both of us and for us as a couple.
It´s a skill to create a realistic plan that coincides with your values. Think about your wishes, do your research well, talk to people who have taken the step and go for a pre-visit if you´ve never been to the city or region you´re planning on moving to. You may have to adjust the initial plan, but if your expectations are realistic and achievable, your adventure is very likely to succeed.
Never Always is a Good Moment
There are always excuses not to move yet: your mother´s birthday, brother´s graduation, job deadlines, etc. The list of postponement is much longer than the reasons to move as soon as possible. And it will always be like that. Waiting until that changes is pointless. Take your time, make sure your plan feels good and whenever you dare: pick a departure date.
You can spend all your spare time researching, planning and preparing but you will never be prepared for everything. You can´t make sure that it is not a mistake nor that it is the best decision you´ll ever take in your life. My advice: If this is what you want, go for it.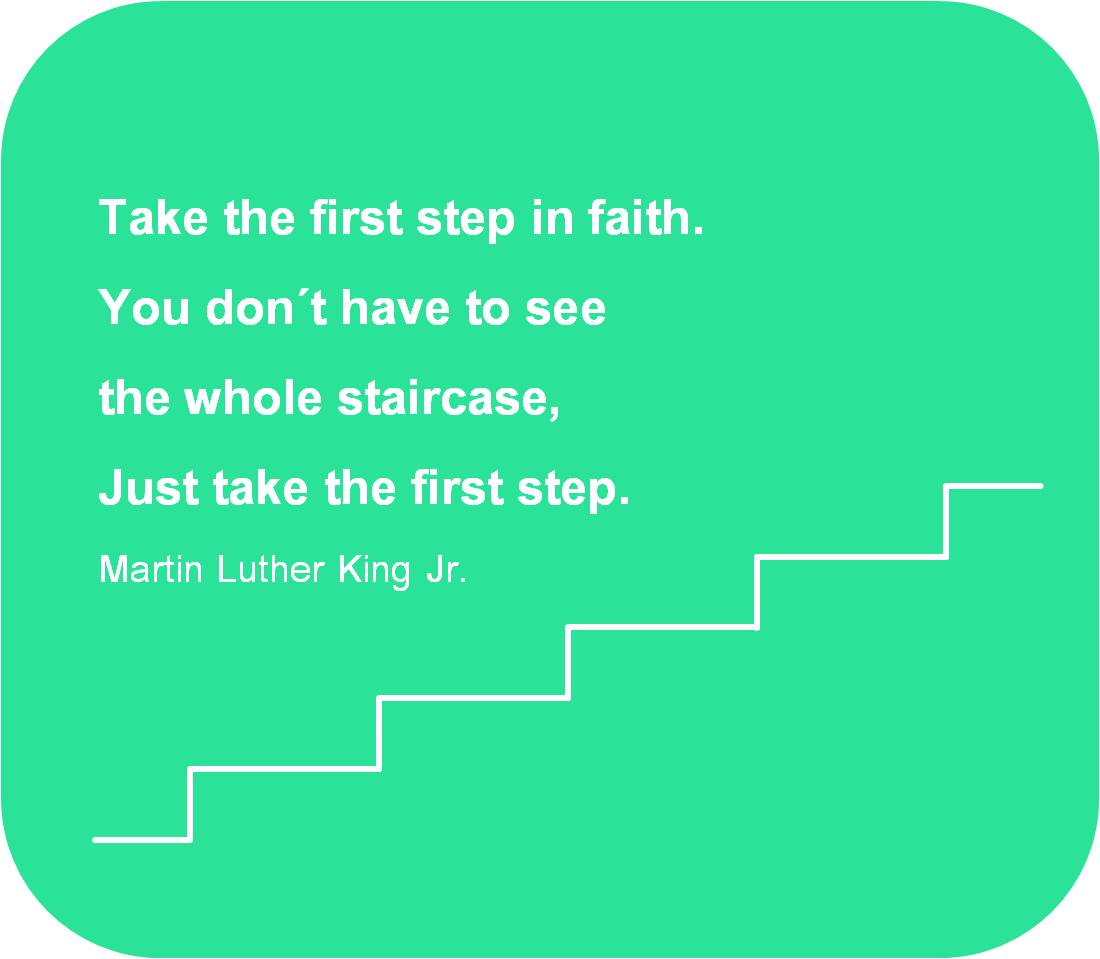 What about you? Will you find the courage to take that first step in faith?